Laser cataract surgery and technologies
Technologies
In terms of equipment and quality of service, Eye Hospital Luxor can offer its patients a world-class service. We follow the latest trends in the development of eye surgery, we have the most modern equipment and work on the best professionals.
Alcon LenSx Laser System
The femtoseconds Alcon LensX Laser System is the latest technological achievement in the field of ophthalmology. It allows performing important stages of surgery for the implantation of intraocular lenses – corneal incisions, capsulorhexis (opening in the natural lens), and fragmentation of the human lens with maximum precision unobtainable under other conditions.
Advantages:
Absolute, computer-controlled precision in key steps of the operating process
A procedure that uses less energy
Safety and predictability of the results
Minimized risk of postoperative complications
Quick and easy recovery
Greater patient comfort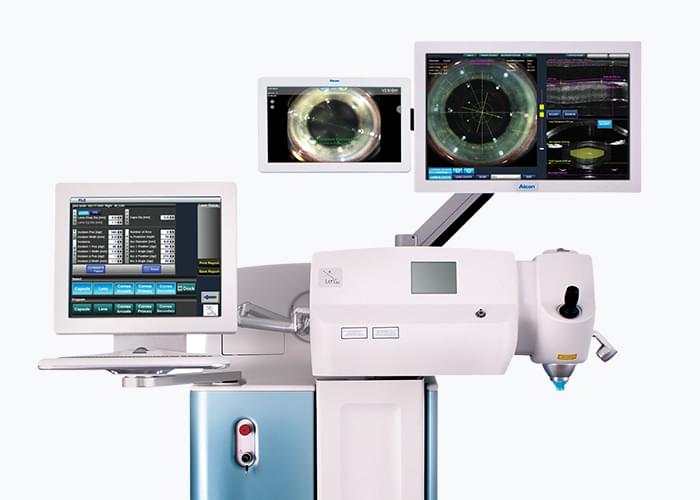 Eye Hospital Luxor has the only femtosecond laser in South Bulgaria. Thanks to us, the Bulgarian patients have the opportunity to receive treatment that is competitive with that offered in the leading clinics worldwide.
Centurion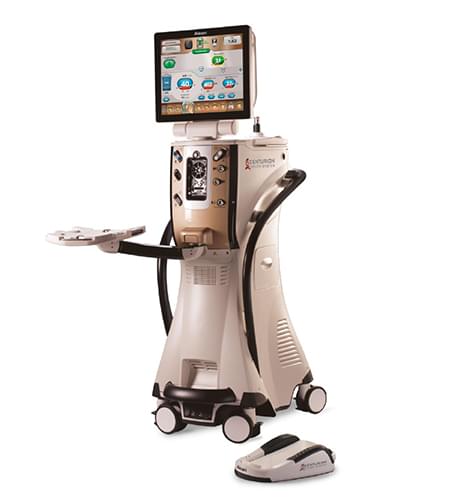 The intraocular device Centurion became a part of our equipment only a month after its world premiere.
This is a new generation system that optimizes the surgical process during aspiration of the human lens. As a result, the procedure is performed faster, less traumatic allowing easier and shorter recovery of patients:
Advantages:
Fully automated system monitors and maintains preset target intraocular pressure and controls the fluid entering and exiting the eye
Advanced ultrasonic handpiece that removes very quickly and efficiently the lens fragments (pieces)
Module for automatic injection of the intraocular lens. The old methods required manual implantation of the artificial intraocular lens, and the result depended on the surgeons' skills
ZEISS OPMI Lumera 700
The surgical microscope ZEISS OPMI Lumera 700, in combination with the ZEISS IOLMaster 700 and Zeiss Callisto Eye, are the most advanced system for preoperative preparation and intraoperative visualization during eye surgery. Thanks to the ZEISS IOLMaster 700, the parameters of the intraocular lenses are calculated with high precision based on the biometric data.
Advantages:
Revolutionary stereo coaxial illumination for exceptionally steady and contrasting image, allowing every detail to be clearly distinguished
Optimized light intensity, image zoom and centering through a software system for quality assurance
Injection in the eyepieces of digital markers when positioning the intraocular lens
Integration of ZEISS OPMI Lumera 700 with other diagnostic and surgical devices such as ZEISS IOLMaster 700 and ZEISS CALLISTO Eye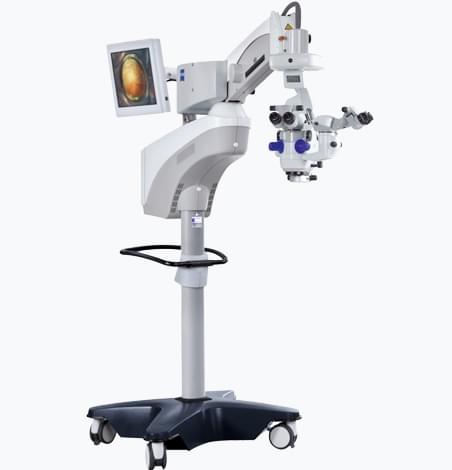 Zeiss Callisto Eye is connected with the surgical microscope helping the surgeon in to positioning of the lens at the specified degree (injects an image with instructions in the surgeon's eyepiece). In this way, the world leader in the production of optical devices Carl Zeiss has ensured maximum precision during this key phase of the operation.