Multifocal Lenses
Age-related farsightedness – presbyopia
As their age advances (after about 40-45 years of age), a large part of the people suffer from age-related farsightedness – presbyopia. This requires the wearing of reading glasses or putting on and off contact lenses.
Presbyopia is associated with the natural processes of aging of the eye - the weakening of the muscles inside it and the gradual hardening of the natural human lens..
Consequently, the ability of the eye to focus images of close objects on its retina is impaired.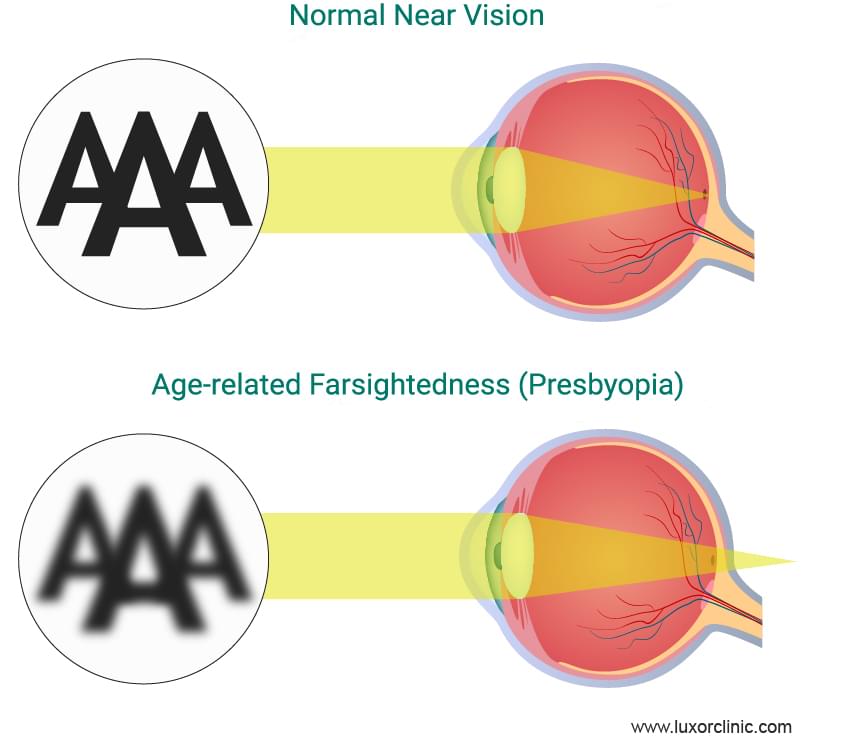 Treatment of presbyopia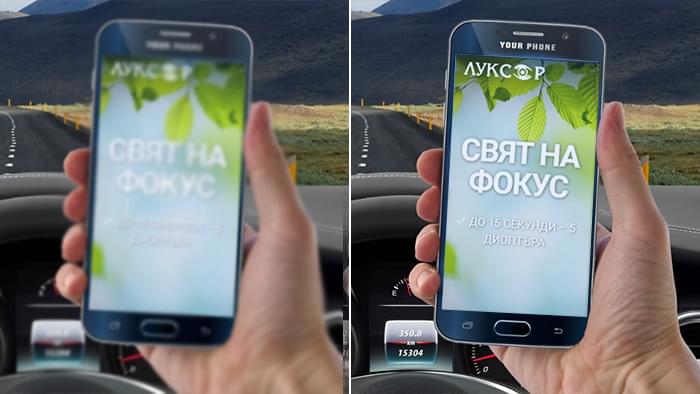 In patients over the age of 40-45 years there is another method for correction of presbyopia, different than wearing glasses or contact lenses.
The implantation of multifocal intraocular soft lenses allows excellent vision and prevention of eye diseases that may appear with the age (cataract).
These are state-of-the-art intraocular lenses that provide good vision at close, medium and far distances. They are a perfect and permanent choice for patients who want to live free of glasses and contact lenses.
Patients with multifocal lenses
More than 30 000 patient are examined and operated in our clinic every year.
Latinka Petrova

"Thank you for bringing back the childhood sensation of light and colours. Nothing sands on my way now."

George from Lefkada, Greece

"People must not be worried or afraid. Anyone who has eye problems should visit this clinic."

Simeon Mechkarov

"If you want to see again I highly recommend Dr. Taskov's clinic."

Vili Kichukov

"My vision was 100% restored and I feel wonderful."
Improved operative intervention
The procedure of implanting multifocal lenses is a modification of the traditional method of cataract treatment, which has been greatly improved over the last decades. In a standard cataract surgery, a monofocal lens is used to correct the vision most often for far distance. Such a lens does not eliminate the need of wearing glasses in order to see at close distance, or additional surgical intervention to correct the existing astigmatism. The new generation of artificial lenses can help you not only to see well at close and far distance without the glasses, but also to correct some refractive anomalies like astigmatism, myopia and hypermetropia. In addition, by improving the design of the intraocular lenses, the eye /retina/ is protected from the ultraviolet spectrum of the daylight, improving the vision in adverse light conditions such as fog or twilight.
The lens that is right for you depends on the condition of your eyes and your desire to be totally independent of your glasses. Your doctor will explain to you in details each of the options and what expectations you should have after a cataract surgery.
Eye Hospital Luxor – Plovdiv, offers all kinds of high-tech intraocular lenses of leading companies in the field of ophthalmology from America and Europe. The years of experience in cataract surgery, the impeccable results and the use of high-quality and proven implants (intraocular lenses), ensure rapid recovery and excellent results for our patients.
Learn more
Correction of presbyopia with multifocal lenses
Eye Hospital Luxor - Plovdiv has many years of experience in treating presbyopia by implanting multifocal intraocular lenses, which correct this visual anomaly. More than 2000 patients wanting independence from glasses and contact lenses are operated annually in the hospital. Depending on the age, the vision, and the specific needs of the patient, we can offer the best option for your excellent vision.