Blepharoplasty
What is blepharoplasty?
Blepharoplasty is an esthetic correction of the eye lids.
Eyes are perhaps the most powerful aesthetic part of the body. When the eyelids are smooth, fresh and without wrinkles and bags, the eyes get a clear shine and a person radiates health, vitality and youth. When the eyelids are heavy, with wrinkles and drooping skin, the eyes start to look tired, and the overall radiation changes - one looks old and sad.
As the age advances the skin elasticity and muscle tone decrease, which can cause sagging of the skin and relaxation of the eyelid muscles. In addition, the relaxation of the connective tissue structures causes appearance of fat tissue, which is normally located further back. The condition is more typical for people after the age of 40.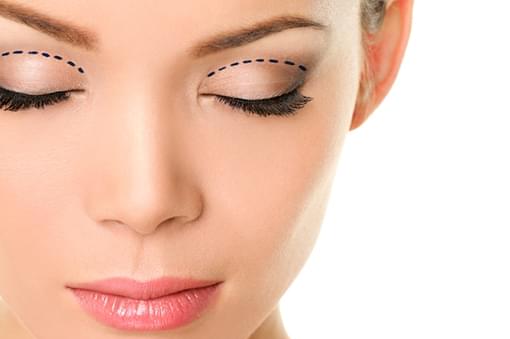 Treatment of blepharoplasty

Treatment is surgical. Prior to surgery, the patient undergoes a thorough ophthalmologic examination. All anatomical features in the area around the eyes, the closing and opening of the two eyelids and the movement of the eyeball are taken into account. Immediately prior to the procedure, the operator performs "demographic planning" - marking the zones of excess skin in the area of the eyelids.
Blepharoplasty surgery is performed with local anesthesia. The preoperative instructions given by the surgeon should be strictly observed. The duration of the intervention is about one hour depending on its complexity. The esthetic correction includes removal of the excess skin, orbital muscle and bulging fat herniations.